Two Days – Two Venues Conference
March 15, 2023 – Dan Panorama Hotel, Tel-Aviv
March 16, 2023 – Technion Campus, Haifa, Israel
We are delighted to keep the IACAS tradition. IACAS is an important annual event on the calendar of the aerospace community in Israel and arouses a great deal of interest abroad.
Taking part in this yearly event are engineers, scientists, and experts in the field of aeronautics and astronautics, representing well-known local aerospace agencies and industries, as well as participants from major research centers worldwide.
With a rich program, the two-day IACAS-62nd conference will cover new research, present up-to-date technology, and provide a forum for exchanging new ideas. Registration for the IACAS-62 is now open: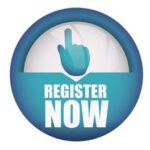 Chair, Organizing Committee
Brigadier General Shlomi Konforty
Head of Materiel Directorate
Israeli Air Force
Chair, Program Committee
Assoc. Prof. Beni Cukurel, Aerospace Engineering Faculty, Technion
Check the IACAS-62 website at: https://iacas.technion.ac.il/