The AE Faculty at the Technion, is dedicated to the creation, expansion, and dissemination of ideas and knowledge in the aerospace sciences. It is committed to fostering interdisciplinary research, addressing the grand challenges facing our society.
The Faculty's research and educational achievements are well recognized globally, with the department ranked among the top AE Faculties in the world*.
World Leading
AE Faculty

Advanced
Research topics

Scholarship /
Tuition-free
We offer a range of research topics in top niche specialization areas:
Aerodynamics and Fluid Mechanics
Aerodynamics of Bodies, Fluid Mechanics, Ballistics, Aeroacoustics, Rarefied Gas Dynamics, Flow Control.

  Aeroacoustics of fluid-structure interactions – Open Position

Heat and mass transfer phenomena in rarefied gas flows – Open Position
Structures and Solid Mechanics
Solid Mechanics, Finite Elements, Composite Structures and Materials, Durability and Failure, Smart Structures, Biological, Active, Bio-inspired and Meta-Materials, 3D Printing.
Guidance, Navigation, and Control
Missile Guidance, Navigation (including computer vision-aided and autonomous navigation), Flight Control, State and Parameter Estimation, System Identification, Fault Detection, and Identification, Control of Networked Systems, Man-Machine Systems.

Analysis and design of networked and multi-agent systems – Open Position

Guidance-Open Positions
Propulsion and Combustion
Jet Propulsion, Rocket Propulsion including Solid, Gel and Hybrid Propellants, Ramjet Engines, Combustion Processes, Energy and Heat Transfer, Electric Space Propulsion, Downscaling of Engines and Propulsion Systems for Micro-Aircraft's Applications.

Turbomachinery Positions

Heat Transfer Positions

Measurements Techniques Positions
Astronautics
Astrodynamics, satellite attitude determination and control, nanosatellite design, spacecraft trajectory optimization, spacecraft constellations and formations, celestial mechanics, space navigation, global navigation satellite systems, mission design.
Interdisciplinary subjects such as Aeroelasticity,  Design Theories, System Engineering.
Enjoy the benefits offered to International Graduate Students:
• Tuition-Free
• Full-Time job scholarship**
• Subsidized on-campus accommodations***

APPLY TODAY

Submit a short cover letter, CV, and Academic degree certificate(s), and transcript(s).
Note: International applicants are requested to hold a GRE exam and meet the graduate school criterion.

CONTACT US TO APPLY AND FOR MORE INFORMATION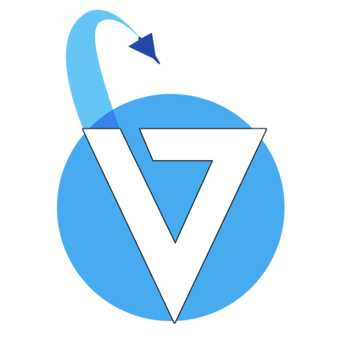 About the Faculty of Aerospace Engineering (AE) at the Technion – Israel Institute of Technology
Founded in 1954, the Aerospace faculty at the Technion is the only academic entity in Israel dedicated to cutting-edge research and education in the aerospace sciences. Enrolling around 400 undergraduate and 150 graduate students, the department serves a strategic role for the nation, maintaining Israel's position as a leader in the global aerospace industry. The AE Faculty's research and educational achievements are recognized globally, with the department currently ranked 16th in the world.
*16th in the world according to the 2020 Shanghai Ranking.
**Following the Technion's regulations and based on advisor's agreement.
***Contingent on availability