The Minerva Center for Micro Turbine Powered Energy Systems (MTPES)
As a response to Minerva call on Technologies and Transforming Societies seeking to build new interdisciplinary centers, the Minerva Center for Micro Turbine Powered Energy Systems (MTPES) was established in 2014 at the Aerospace Dept. of Technion, IIT. A Minerva Center is designed as a long-term effort for a number of scientists to concentrate on a certain research field, which is not yet well established in Israel and does not yet attract grants. Challenges associated with distributed power generation through micro-gas turbines is an emerging global field of study and the national Israeli knowledge base associated with the hot section of gas turbine design is still at its infancy. Along these lines, the MTPES has been focusing its efforts on creating national expertise in novel turbine component development, addressing the size-specific challenges of small air breathing engines and contributing to bridge the global scientific gap towards wide-spread implementation of this technology.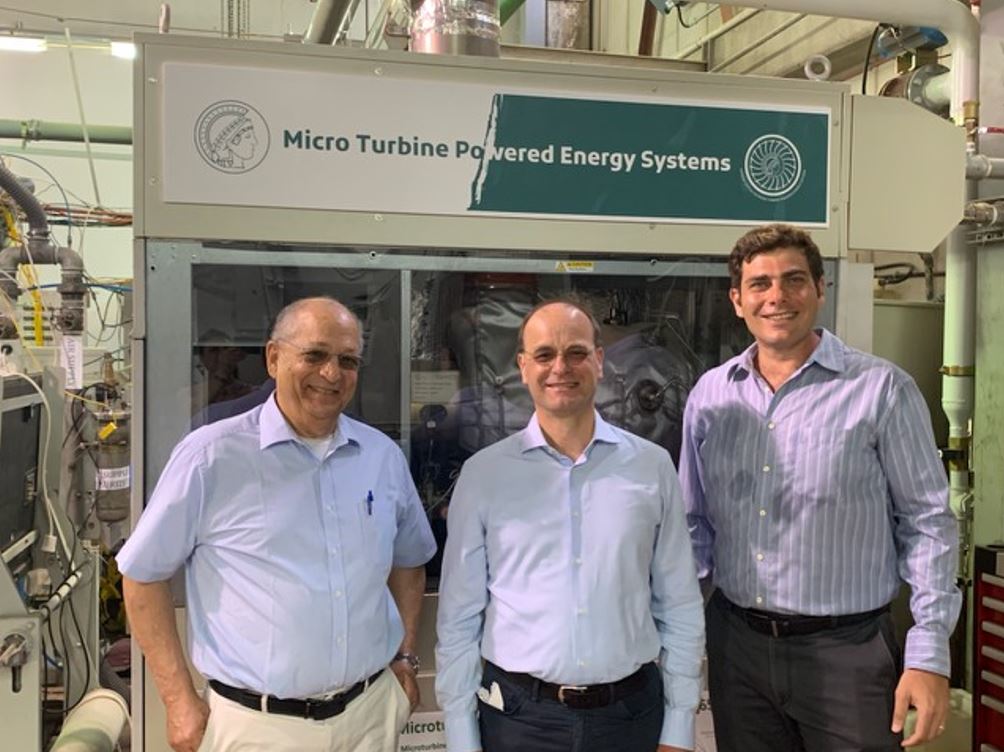 During its years of operation, Minerva MTPES Center has been supporting numerous efforts, developing state-of-the-art research and teaching facilities, building scientific networks in the respective field, and integrating young academics and German scholars into its activities.
Having completed its first 6-year term, the center activities were reviewed by an international panel, as well as the Minerva Stiftung representatives: Head of Office – Mrs. Lou Bohlen and Managing Director – Dr. Ulman Ernst Rutjer Lindenberger. Assoc. Prof. Beni Cukurel said: "The evaluation was successful, and we look forward to many more years of fruitful collaboration". In addition to the funds associated with the MTPES center, the Minerva Foundation has offered additional scholarships to promote binational short and long-term exchange of graduate students and postdocs through their fellowship program.