"Gvahim" ("Heights" in Hebrew) is the faculty's excellence program for undergraduate students in the faculty of Aerospace Engineering.
The "Gvahim" program aims at shaping the future generation of aerospace engineers by promoting excellence and commitment to continuing education. The program fosters the very best of undergraduate students, who show the potential of becoming exceptional leaders in aerospace engineering and research. Program members are committed to maintaining excellent achievements during their participation in "Gvahim".
Each of the program members is advised by one of the faculty members in the department. While in the program, "Gvahim" students conduct advanced research projects in which they investigate research problems within their particular fields of interest. "Gvahim" members are also eligible to act as teaching assistants in undergraduate courses, as well as take advanced elective courses of their choice to promote their future studies.
The program holds an annual event, joining faculty members, leading industry guests and excellence program students, during which excellence certificates and scholarships are distributed.
General information for "Gvahim" (in Hebrew)
Information about current Program members
For more details please contact the head of the program, Assistant Professor Yuval Dagan.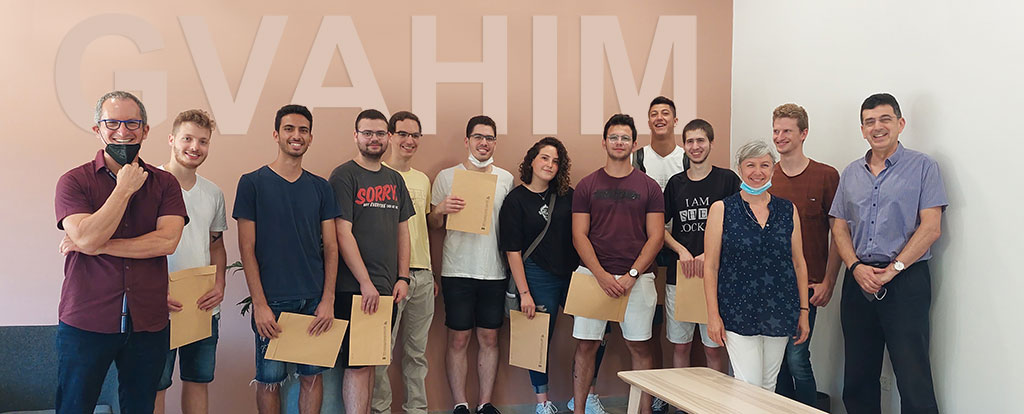 GVAHIM 2021 ceremony participants