The 2017 "Gvahim" Excellence Program Ceremony
The 2017 annual ceremony for the "Gvahim" Excellence Program, promoting excellence among the top undergraduate students in the faculty was held on 8.5.2018. The ceremony was led by Asst. Prof. Avshalom Manela, the head of the program, and in the presence of the donors and their parties, the scholarship recipients and their families, faculty members, and students.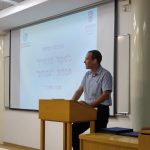 The faculty dean, Prof. Itzchak Frankel, opened the evening with words of praise to the excelling students and gratitude to the donors of the scholarships.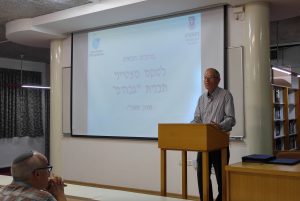 The scholarships in memory of the late Ron Zohar were donated this year, as in previous years, by the Zohar family – Mrs. Berthe Zohar, Ron's mother, and Mrs. Iris Ben-Ami, Ron's sister.
The family was accompanied by Mordy Hurwich-Kehat, Ron's close friend, who spoke on their behalf, and  Prof. Aren Maeir, Ron's long-time friend.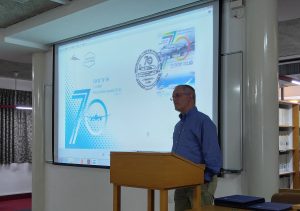 During the ceremony, the two scholarship recipients, Ivan Zaporozhets and Liraz Mudrik, presented their research work, which was carried out during their membership in the program.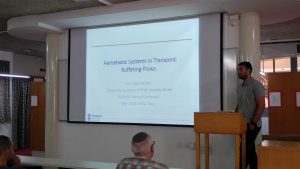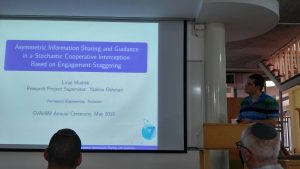 The  "Gvahim" students who took part in the ceremony and received Certificates of Excellence are:
Ofek Karp
Evyatar Matmon
Liraz Mudrik
Amit Sayag
Eden Shazar
Sahar Shpitz
Nuriel Taran
Ivan Zaporozhets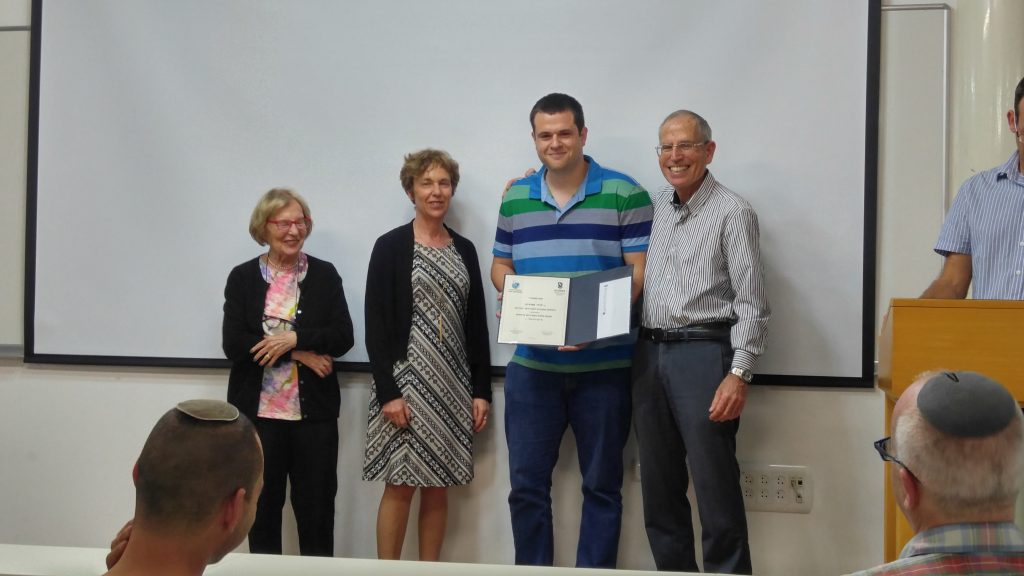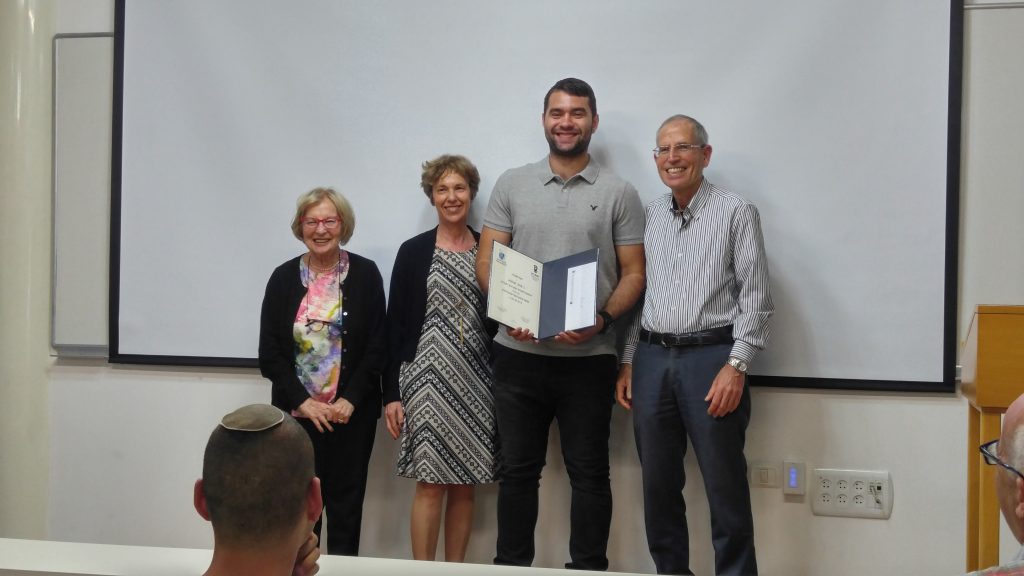 The 2017 "Gvahim" Excellence Program Ceremony