On Monday, June 12th, 2018, the annual award ceremony for "Uzi & Michal Halevy Award for Innovative Applied Engineering" was held at the Technion – IIT.
The award was established to promote innovation in applied engineering research conducted in Technion and it is awarded for inventions, discoveries, developments or publications that have the potential of creating profit for the inventors and Technion. The award ceremony was attended by donors, Technion President, President of the Board of Governors and many other guests.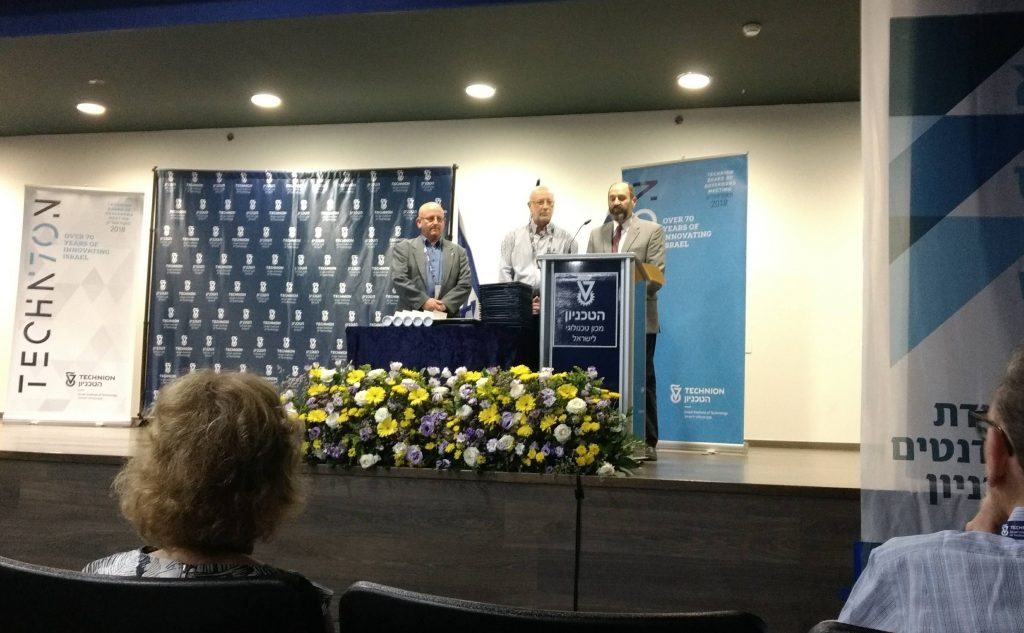 The prize for the year 2018 was awarded to Asst. Prof. Beni Cukurel from the Faculty of Aerospace Engineering for his research on "Acoustic Resonance Excited Heat Exchangers".
Congratulations to Beni !