The prize commemorating Prof. Shmuel and Noemi Merhav is awarded to graduate students for excellence in studies and research in Aerospace Engineering.
On Monday, June 25, 2018, the prize was awarded to Shimon Julius, a PhD student, conducting his research  under the supervision of Asst. Prof. Beni Cukurel.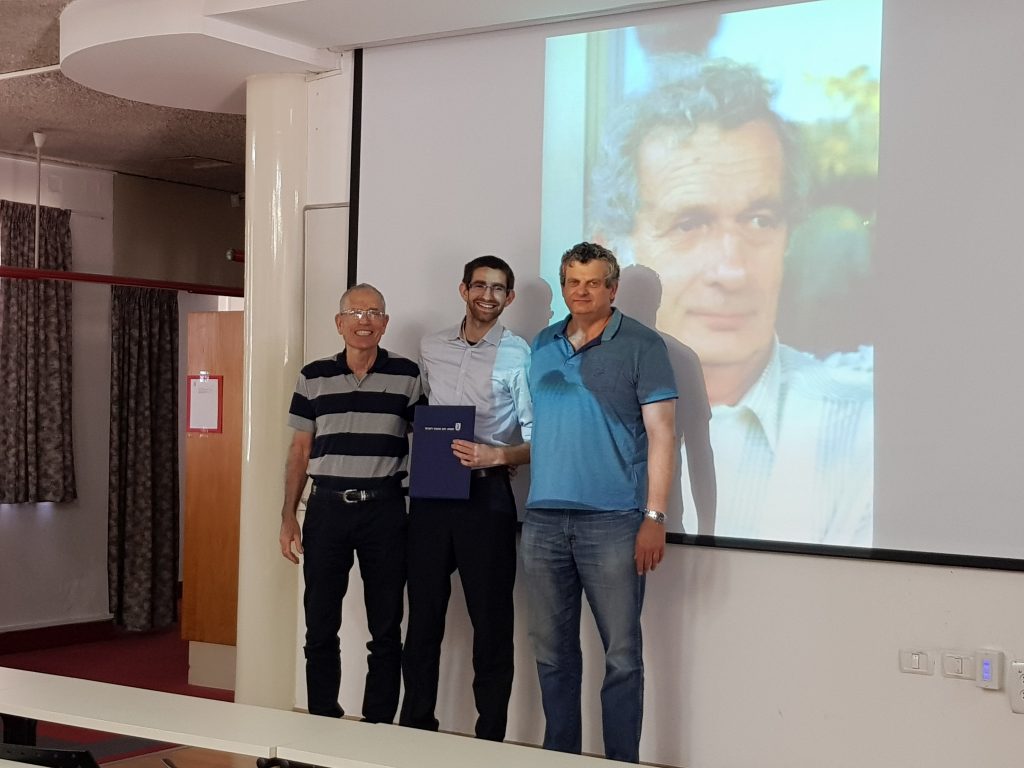 As part of the award ceremony, Mr. Julius gave a seminar entitled: "Silence is Golden".
Prof. Itzchak Frankel, the faculty's dean, congratulated Shimon Julius on his win.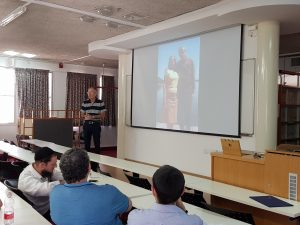 The prize was awarded to Mr. Julius by Prof. Frankel together with Prof. Neri Merhav, son of the late Prof. Shmuel and Noemi Merhav.