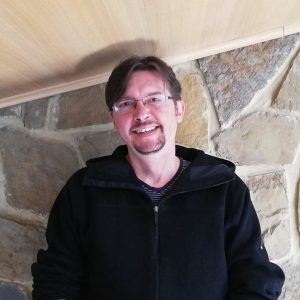 Vladimir Martinusi
Visiting Lecturer
(077) 887-4973
ASRI 212
B.Sc. in Mathematics (1999) at the "Alexandru Ioan Cuza University" Iasi, Romania. MA (2006) and Ph.D. (2010) at the Technical University "Gheorghe Asachi" Iasi, Romania. Post-doctoral fellow in the Distributed Space Systems Lab (DSSL) at the Asher Space Research Institute, Technion, 2010-2013. Marie Curie post-doctoral fellow in the Space Structures and Systems Lab (S3L) at the University of Liège, Belgium, 2013-2015. Post-doctoral fellow in S3L (2015-2016). Research Scientist in the Multibody and Mechatronics Systems Lab (MMS) at the University of Liège, Belgium, 2016-2018. At the Technion from 2020.
My main research focuses on Fundamental Astrodynamics, (nonlinear) Dynamical Systems perturbation theory and applied Lie Groups and Algebras (Differential Geometry). My current specific topics include:
Analytic and semi-analytic models for satellites' orbits subject to conservative and non-conservative perturbations.
Relative orbital motion.
Analytic models for rigid body motion.
My aim is to develop computationally-efficient methods for the accurate prediction of satellites' orbits and attitude (inertial and relative) and the space debris population.