DroNet
Nadav Lustig, Daviv Dayan, Hadar Hai, Evgeny German, Ori Torbiner, David Ben Ami, Inon Carpis, Joseph Asif Kachlon
Yan Itovich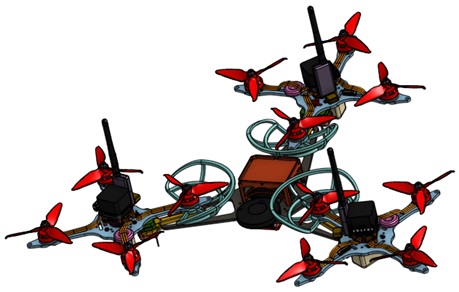 The projects goal was to develop a new way to intercept hostile drones in an urban environment.
The interception is done by three drones, quadcopters, (called IDs). Initially all three IDs fly as one unit (called DID), this unit receives information from a ground station on upcoming hostile drones. While flying towards a target, just before collision, the DID splits and the three IDs extend a net, and by that increase the success rate of the interception.

An overview of the development done in the past year:
Control:
A 6DOF simulation was developed. In addition a Matlab script that designes optimal trajectories for each ID was creared.
The script recieves a full interception scenario, calculates a trajectory for each ID and then, using the 6DOF simulation, it finds the optimal control commands to follow the desired trajectory.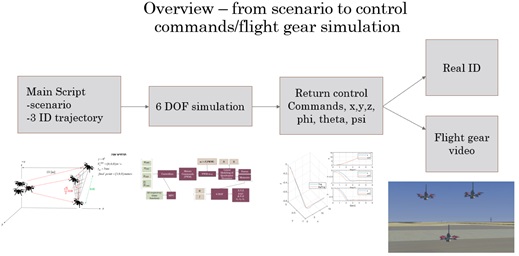 Mechanics:
The shape of the DID's body was desgined. This body is supposed to hold all three Ids together.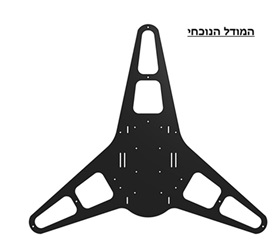 In order to ensure that the body is suitable, strength and normal modes analyses were performed.
To connect the IDs to the body and disconnect them form the body when necessary, an electromagnetic mechanism was developed.
The extension will be done in the following manner:
Extentions: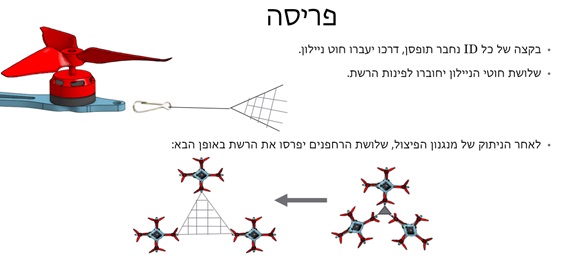 At this stage, several splitting experiments were done with pre planned trajectores. The succsess was only partial since we were not able to extend the net with all three drones. All of the extending experiments were done without a net, to prevent malfunction.
Next year the project will need to demonstrate an interception of a hostile drone. Additionally, some improvements can be made to the existing unit to raise the interception level.