Technion Aerial Systems 2017
Aerospace Engineering Students: Adi Toporek, Shani Bajayo, Jason Benchetrit, Emmanuel Bensoussan, Haim Elia Brod, Janna Bruner, Sigalit Greenberg, Daniel Joseph, Alexander Shender, Maxim Solovey, Imri Tzror. Electrical Engineering Students: Dan Ben-David, Netanel Ibn-Danan, Eyal Genius, Aviv Hasson, Ohad Markus, Ofir Milul, Roi Yehudai.
Dror Artzi. Assistant: Yevgeni Gutnik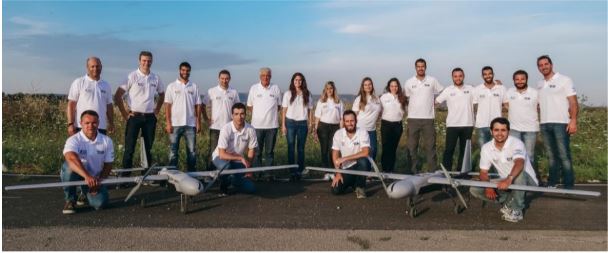 This technical design paper is a summary of the work conducted by the Technion Aerial Systems (TAS) team for the AUVSI Student UAS Competition 2017. The document describes the design of the STRIX system, the rationale behind the design choices, the development process, and the testing performed to enable STRIX to accomplish all its tasks.
STRIX is an airplane with a wing-fuselage configuration, equipped with two electricity-powered engines and an all-composite structure. It is capable of autonomous flight, including take-off and landing; its on-board computers enable image processing; it uses "sense and avoid" algorithms that operate online and can calculate routes while still on the ground. The customized user interface (UI) assists in effective control over the system.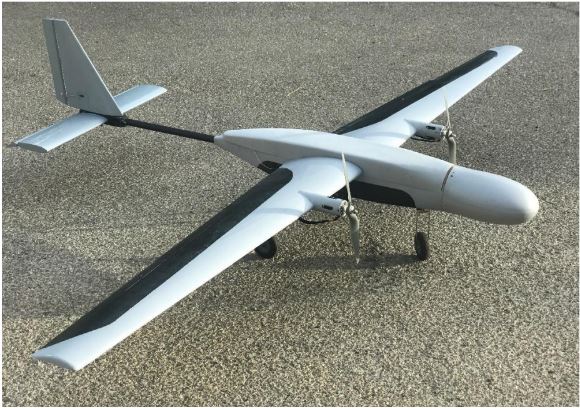 The design team comprises undergraduate students from the faculties of  Aerospace Engineering and Electrical Engineering.
This year, the project focused on further improving the system, giving it broader and more reliable capabilities.
To read the full paper, click here.
Technion Aerial Systems 2017