Graduate Studies Research Day
12:30
14:30
Lobby of the main Faculty building
The annual Research Day will be held on April 13th 2016 between 12:30 and 14:30 at the Faculty of Aerospace Engineering on the ground floor of the Faculty building.
The Faculty's graduate students' research will be exhibited in poster format  to undergraduate and  graduate students, Faculty members, candidates for graduate studies and industry representatives.
At the end of the day awards will be granted to the best posters.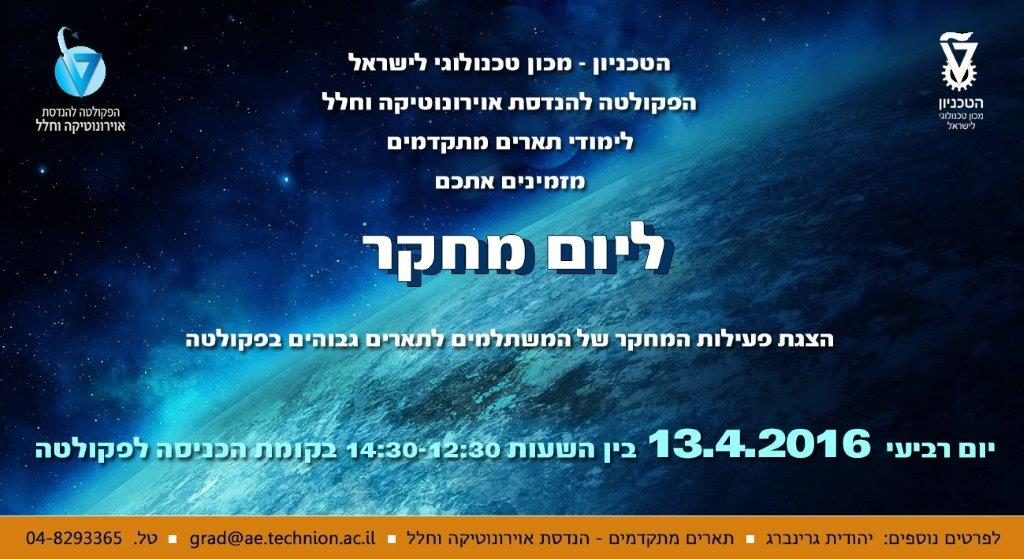 Graduate Studies Research Day