The 2017 Annual Faculty Graduate Studies Research Day
12:30
14:30
The Faculty Lobby
The 2017 Annual Faculty Graduate Studies Research Day will take place on Wednesday, April 19, 2017 between 12:30 and 14:30.
Graduate students will present their research in poster format to an audience, including Faculty members, guests from industry and other Faculties, graduate and undergraduate students.
Following common practice at many conferences, a pre-poster session will be held first in Room 165, during which graduate students will briefly present the topics of their research.
The posters themselves will be exhibited by the graduate students in the Faculty lobby, on both 1st and 2nd floors.
At the end of the event, prizes in two categories will be awarded. The best posters will be chosen after evaluation by a committee (comprised of Faculty members). The most popular poster will be chosen by the audience in a secret ballot.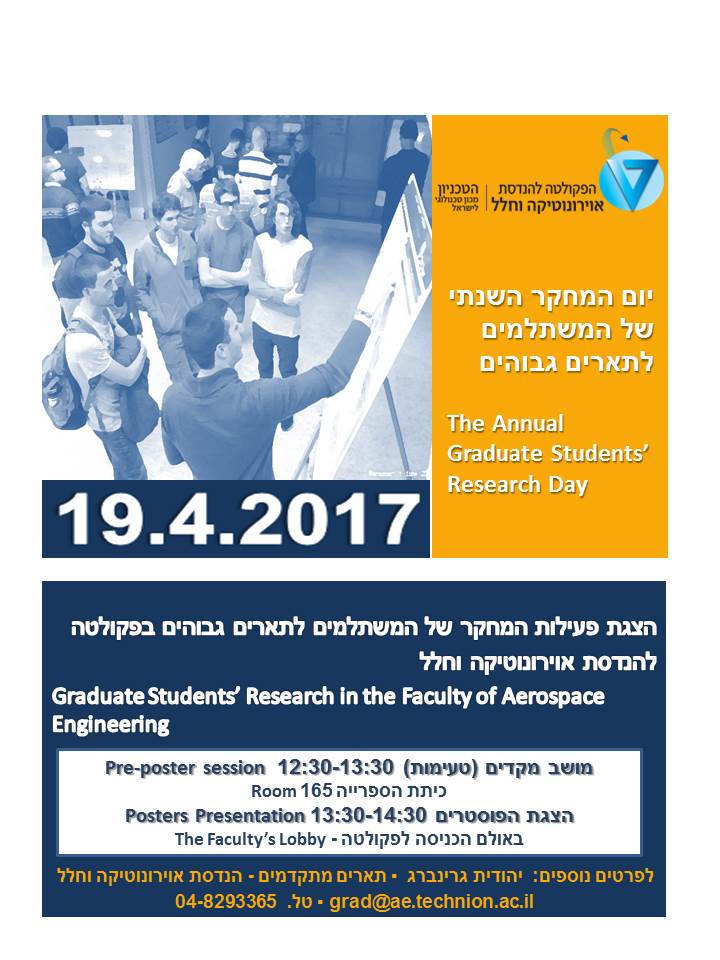 The 2017 Annual Faculty Graduate Studies Research Day