The 2019 Annual Faculty Graduate Studies Research Day
12:30
14:30
The Aeropspace Engineering faculty's lobby
Graduate students will present their research in poster format to a general audience, including Faculty members, guests from industry and other Faculties, graduate and undergraduate students.
 A pre-poster session will first be held in Room 165, at which graduate students will briefly present the topic of their research using 1 or 2 slides.  This will enable visitors to focus on specific fields of interest and the exhibitors to promote their work. The posters themselves will be exhibited in the Faculty lobby, on both 1st and 2nd floors, by the graduate students.
 At the end of the event, two sorts of prizes will be awarded. The best posters will be chosen after evaluation by a committee (comprised of Faculty members). The most popular poster will be chosen by the audience in a secret ballot.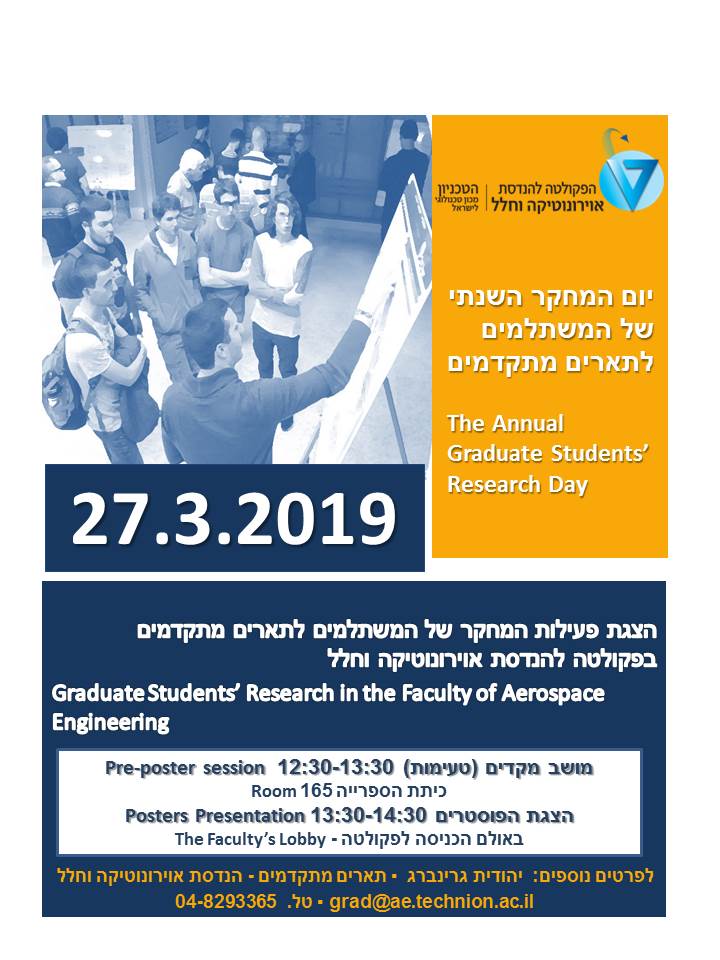 The 2019 Annual Faculty Graduate Studies Research Day