The Aerospace Engineering Faculty at the Technion congratulates its graduate, Mr. Boaz Levy, on his appointment as CEO of Israel Aerospace Industries Ltd. (IAI).
Prof. Tal Shima, Dean of the Aerospace Engineering Faculty: "As a faculty that sees its mission in the education and training of scientific and technological leade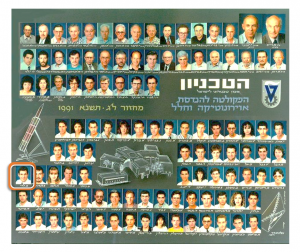 rship in the fields of aerospace, we see the appointment of Mr. Boaz Levy as CEO of IAI as further proof of success. Boaz, who in recent years has led IAI to impressive achievements as director of the Missile and Space Division, comes with a world-leading engineering background."
The Faculty of Aerospace Engineering wishes Boaz great success in his new role. We are sure that he will continue to lead the Israeli Aerospace Industry to groundbreaking achievements and to strengthen the fruitful cooperation with the Technion.