COVID-19 RESPONSE – A group of students and graduates of the FIRST Robotics Program from the Reali School in Haifa, led by Prof. Gil Yudilevitch of the Technion's Aerospace Engineering Faculty, are developing a robotic platform that will be operated remotely by medical teams in hospitals and will reduce the risk of their infection.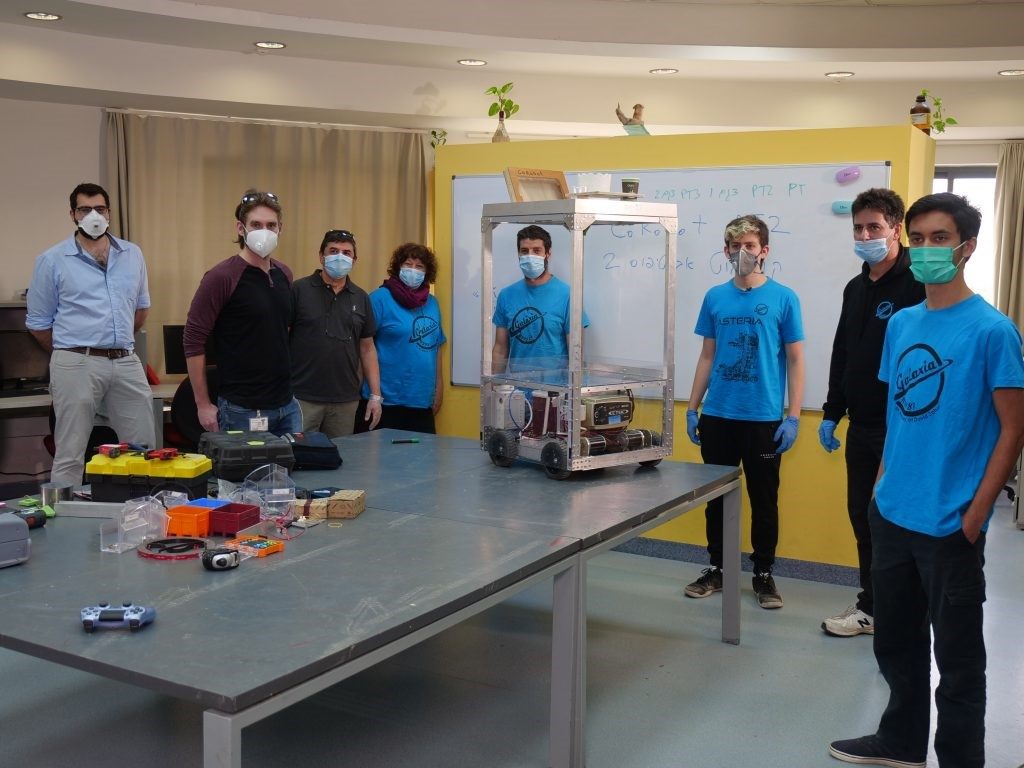 In recent weeks, the Corona virus has disrupted work of thousands of medical teams in hospitals, nursing homes, clinics and other institutions. This is because in each case of a sick staff member, the entire team is sent to isolation. As a result, maintaining the health of medical staff has become a national task.
The problem is, of course, that the medical teams, who are at the forefront of the fight against the Corona virus, are also the most vulnerable to the virus. Therefore, the aim is to minimize contact between medical teams and patients as much as possible.
Senior executives from Rambam Medical Center and the Technion discussed the need to develop a dedicated robot to serve the Corona patients, thereby reducing the exposure of the medical teams to the virus and the risk of infection.
Prof. Alon Wolf from the Technion contacted Dr. Yossi Ben-Dov, the director of the Reali School in Haifa. From there, things quickly progressed, and the robot was introduced to Rambam's medical team last week.
The first model developed well fulfills the basic mission of transporting equipment: it travels from a room in the "Keter department" to the isolated complex where the patients are hospitalized and transfers the necessary equipment to the medical staff there. It is operated remotely by the medical team via a joystick or smartphone app, using the video cameras installed on it.
According to Prof. Yudilevitch, "In the next stage, we will assemble a communication system that will include a screen, camera, microphone and speaker, and it will be able to move between patients' beds and transmit real-time information to the medical team. In the future, I hope we will add capabilities that will also assist in the treatment itself, such as sensors that help test Pulse and blood oxygen levels in patients. "