The Technion's Faculty of Aerospace Engineering is now an affiliate member of the FAA's Center of Excellence for Unmanned Aerial Systems research, ASSURE.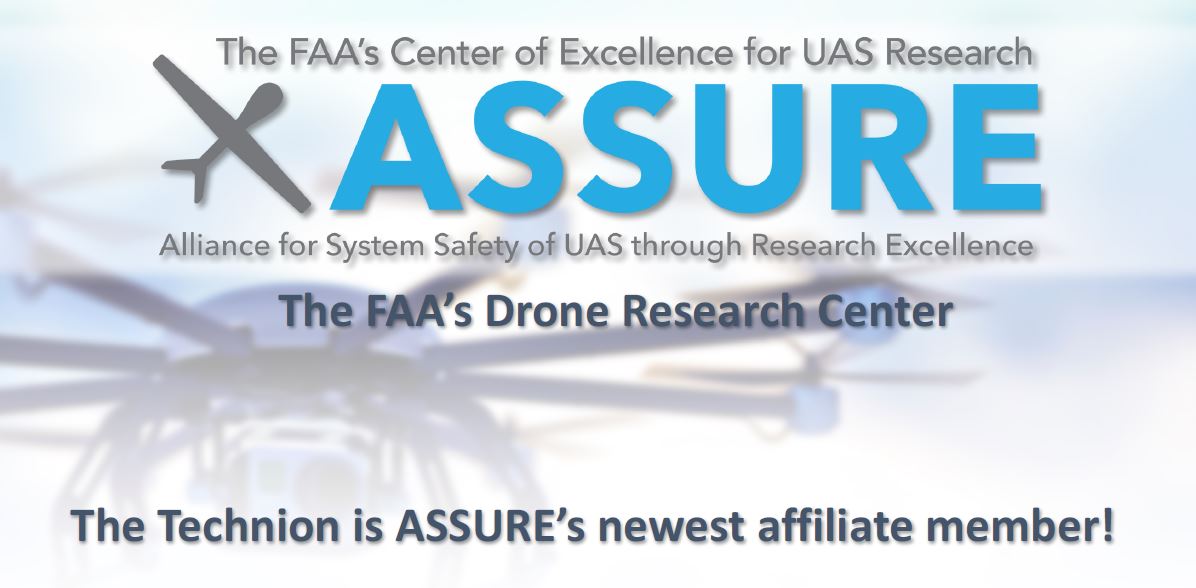 ASSURE (Alliance for System Safety of UAS through Research Excellence) is a consortium of research institutions in the United States which serves as a Center of Excellence to conduct research on the UAS subject for the US Federal Aviation Administration (FAA), led by Mississippi State University.
The purpose of the studies conducted as part of this program is to provide the FAA knowledge for integrating UASs safely and efficiently in the national airspace.
This center of excellence includes 23 research institutes and more than 100 US companies.
Faculty research will be funded by the Ministry of Transport in Israel and will be carried out in full coordination with the Civil Aviation Authority of Israel (CAAI).
The launch of the research program that will be conducted in Israel took place on January 16, 2017 at the faculty, with the participation of the Head of the CAAI, Mr. Joel Feldsho, Chief Scientist at the Ministry of Transport, Dr. Shay Sofer, Dean of the Faculty, Prof. Jacob Cohen, additional CAAI seniors and Faculty members.
For the ASSURE Program website, click here.