The prize commemorating Prof. Shmuel and Noemi Merhav is awarded to graduate students for excellence in studies and research in Aerospace Engineering.
On Monday, October 23, 2017, the prize was awarded to Dr. Maital Levy, a former PhD student who had conducted her research under the supervision of Prof. Emeritus Shaul Gutman and Assoc. Prof. Tal Shima.
Maitel began her professional journey at the faculty of Aerospace Engineering as part of the Air Force's Academic Reserves, and has received all of her three degrees from the faculty.
Currently, Maital works as an engineer at Rafael.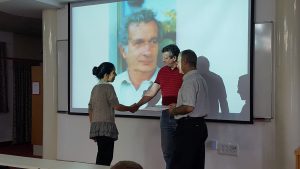 As part of the award ceremony, Dr. Levy gave a seminar entitled: Full-State Autopilot & Guidance for Multi-Input Multi-Output Missile Engagements.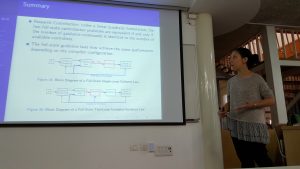 Prof. Yaakov Oshman spoke on behalf of the faculty's dean and Assoc. Prof. Arthur Grunwald , a former student of Prof. Shmuel Merhav, shared some memories.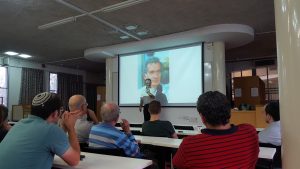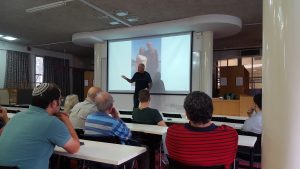 The prize was awarded to Dr. Levy by Prof. Oshman together with Prof. Neri Merhav, son of the late Prof. Shmuel and Noemi Merhav.